Squid fishing is one of the most interesting outdoor activities for travelers once they decide to go cruising to enjoy the magnificent seascape and dreamlike coves of Halong Bay. The feeling of dropping the net like a local fishermen triggers many travelers' curiosity and is one of the many highlights which draw attention of people worldwide.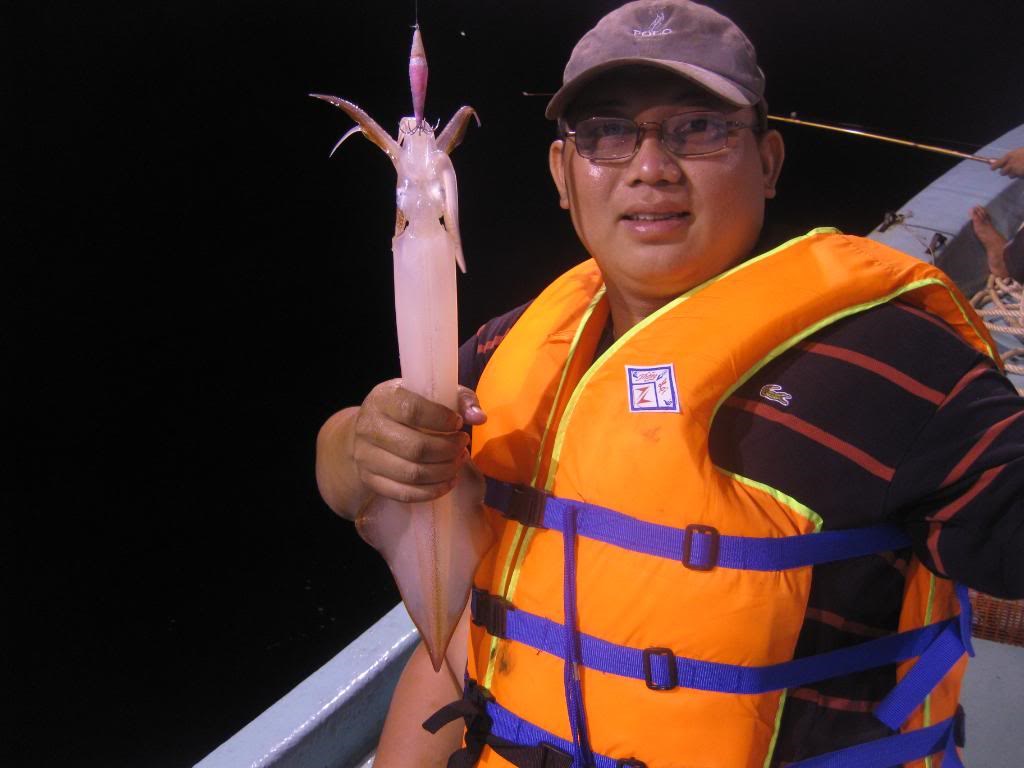 The beginning of the squid season is around April and tends to finish around January. Early on, the squid are often smaller but as the season goes on, the more the squids feed themselves, the bigger they get. The highest peak of the squid fishing season usually starts from August to December and if you have the desire to catch squid with the biggest size throughout the year, you'd better wait until October and November.
Apparently, you will find most of your squids around rocks and seaweeds. You will often be able to tell if a squid have been caught recently, as you may well see squid-ink stains on the decking. Remember, night time tends to be more productive.
Travelers are always provided with gear, fishing rods and racquets so that they can actively use them to catch squids. Normally, during the squid season, it would be common to see large squids hovering around the cruises and each person may catch an average of 20 squids for each squid fishing night. The squids caught will be used to make dishes for cruisers.
Moreover, squid fishing is also a very interesting night time activity because it is time for you to gaze the sparkling Halong Bay sea water surface. At the end of the day, eating boiled squid fish, feeling ink line breaking in the mouth, drinking wine and singing karaoke are the best way to mark an unforgettable night in the UNESCO World Heritage – Halong Bay, Vietnam.