Van Long Nature Reserve is situated in Gia Vien district along the Northeastern border of Ninh Binh Province. Van Long straddles seven communes (local Government administrative units) and is in the heartland of the populated center of north-eastern Vietnam, 85km south of the capital, Hanoi. Van Long is not only a natural reserve of wetlands but also a famous place for its cultural relics.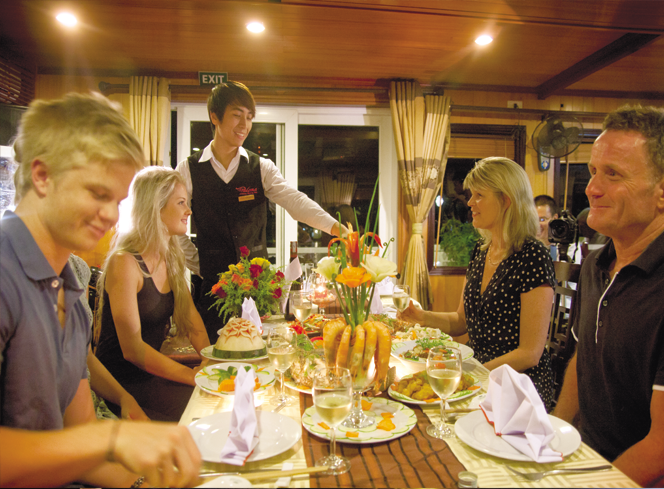 Van Long is considered as not only a legendary land but also a beautiful area and the largest natural reserve of wetlands. A large space with spectacular mountain ranges creates a natural wall surrounded by a vast expanse of water.
Here, you can visit the cave by boarding on a small boat. The boat ride in Van Long is a very pleasant experience. They are eco-friendly boat, made of bamboo and rowed by hand. They can go in very shallow water, which is a common feature of Van Long water's. Enjoy the experience of flowing peacefully on very quiet water surrounded by limestone forests. Watch the birds, if you are lucky, you can even see the balck and white monkey Delacour Langur.
In the Van Long forest, there are 457 species of higher plants. In particular, 8 species has been recorded in Vietnam Red list. Among 39 species of animals, 12 species are considered as rare animals such as the langur, the chamois, the Bengal slow Loris, the Asian black bear, and the stump-tailed macaque. The forest is also home to the king cobra, the water monitor, the oriental Rat snake, and various lizards…
Through the guests' assessment, Van Long is nicknamed "bay without waves". The water beneath is as calm as a giant mirror and reflects mountains and clouds.